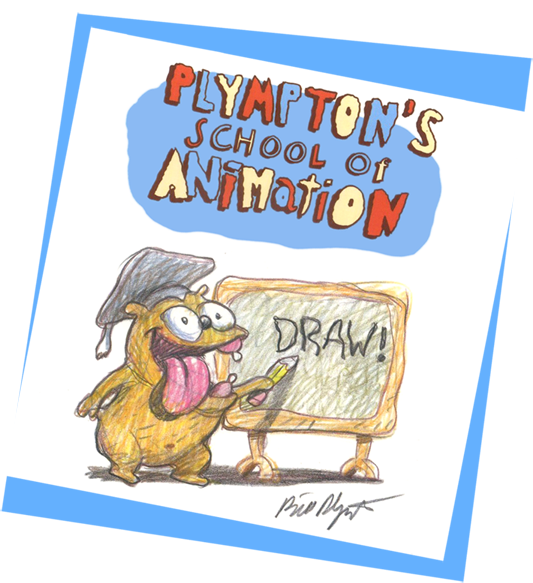 Now is your chance to take an 8-lesson Zoom animation production course with the king of independent animation, Bill Plympton! The last time Bill held his Animation School was a live version in 2017. (https://vimeo.com/196499245).
Many students have graduated from this course and made their own short films and now you can, too! Through the use of drawing lessons, film screenings and tips Bill has learned during his 50-year career as an illustrator, cartoonist, caricature artist and filmmaker, he will inspire and motivate the students to make their own films.
The course is divided into the following 8 lessons:
1. Concept development, influences & financing
2. Outline & storyboards
3. Character Design
4. Layouts & backgrounds
5. Animation (Traditional Animation)
6. Color Design & coloring
7. Editing, music & voices
8. Selling the Film – contracts, distribution & festivals
When you purchase the class, you will receive information about how to call in via Zoom. You can email Bill your work-in-progress as you follow along the class and get personal feedback and critique from Bill every step of the way.
By the end of the class, you will have learned all the skills to create your own short film!
Sku

PlymptonU

Description

PlymptonUniversity

Product Options

| # | Option | Price | Weight | Stock |
| --- | --- | --- | --- | --- |
| 1 | 8-Lesson Bundle | $1,000.00 | 0.00 lbs | 94 |

Shipping